New version of VoIP Video SIP softphone SDK for Android was finally released.
The latest version of the SDK includes many updates including features requested by our customers for recent 6 months: change of log level and ability to rotate video during the call. Also we added the following new methods to AbtoPhoneConfig: getAccountExpire, getAccountDisplayName, getAccountCallURL, isAccountRegistered.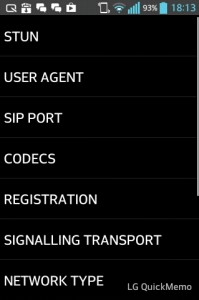 For newcomers and repeated customers here is the full list of our technical features of SDK for Android:
STUN support
ICE support
User Agent name support
SIP port change
Available SIP port check
Bluetooth support
Second registration
UDP/TCP support
Different networks support (WiFi, GPRS, 3G, EDGE)
Registration proxy support
sRTP support
Log support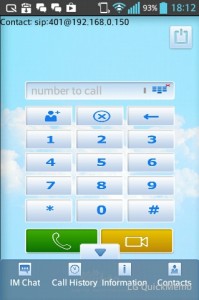 Also you can use the following user features of VoIP SIP SDK for Android:
Set a custom ringtone
Use softphone with no registration (useful for calls in local network)
Communicate via IM chat
Check Call history
Store and use Contacts list
Play File to conversation
Put a call on Hold
Record a Call
Send DTMF (useful for calls to call center)
Enable/disable Video, Microphone and Speaker during the call
Codecs support: Speex, GSM, PCMU, PCMA, ISAC, ILBC, G.729, H.264, H.263.
To try the latest version of VoIP Video SIP SDK for Android please proceed to our download page.