SIP client application can make calls in 2 modes:
Via SIP Server (PBX)
Directly between clients
Mode (1) is most popular. It allows to make free outgoing calls between clients from different networks.Also it allows to call PSTN/GSM phone numbers.Create account on SIPprovider's web page and enter received credentials: user name (extension), password, domain in application.Here is list of web pages which allows to create free
https://www.antisip.com/sip-antisip-com-register/register.html
https://serweb.iptel.org/user/reg/index.php
https://www.nonoh.net/signup
https://www.callcentric.com/login/
Mode (2) doesn't require to use any SIP servers.
To start app in this mode and make calls:
1. Enter as 'Username' – any text/numbers without spaces (for example: 111, test…).
Password – leave empty
Domain – leave empty
Select check box "Disable registration"
Press button "Register".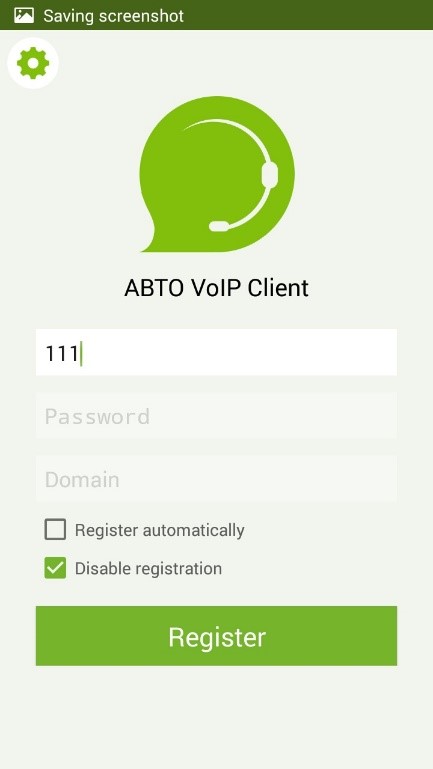 2. In menu popup app displays URI, which is required to enter on remote device in same subnet to dial this application.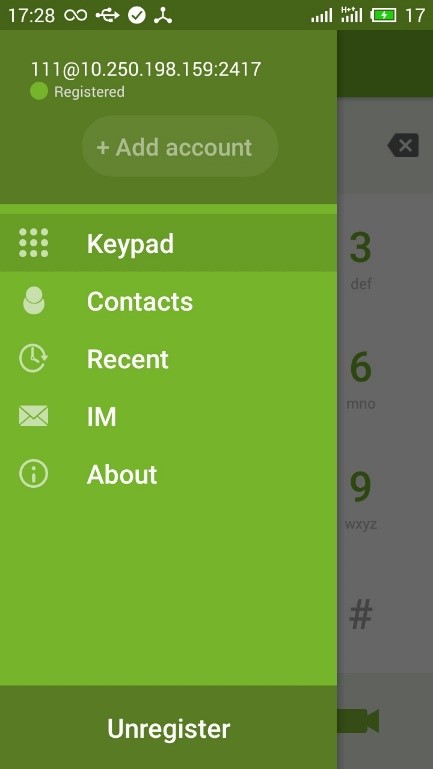 3. Enter on remote side and press 'StartCall'